Appointment scheduling
and rates
Our one-on-one coaching services can help you build self-confidence, improve your relationships, support your career ambitions, or help you achieve your goals.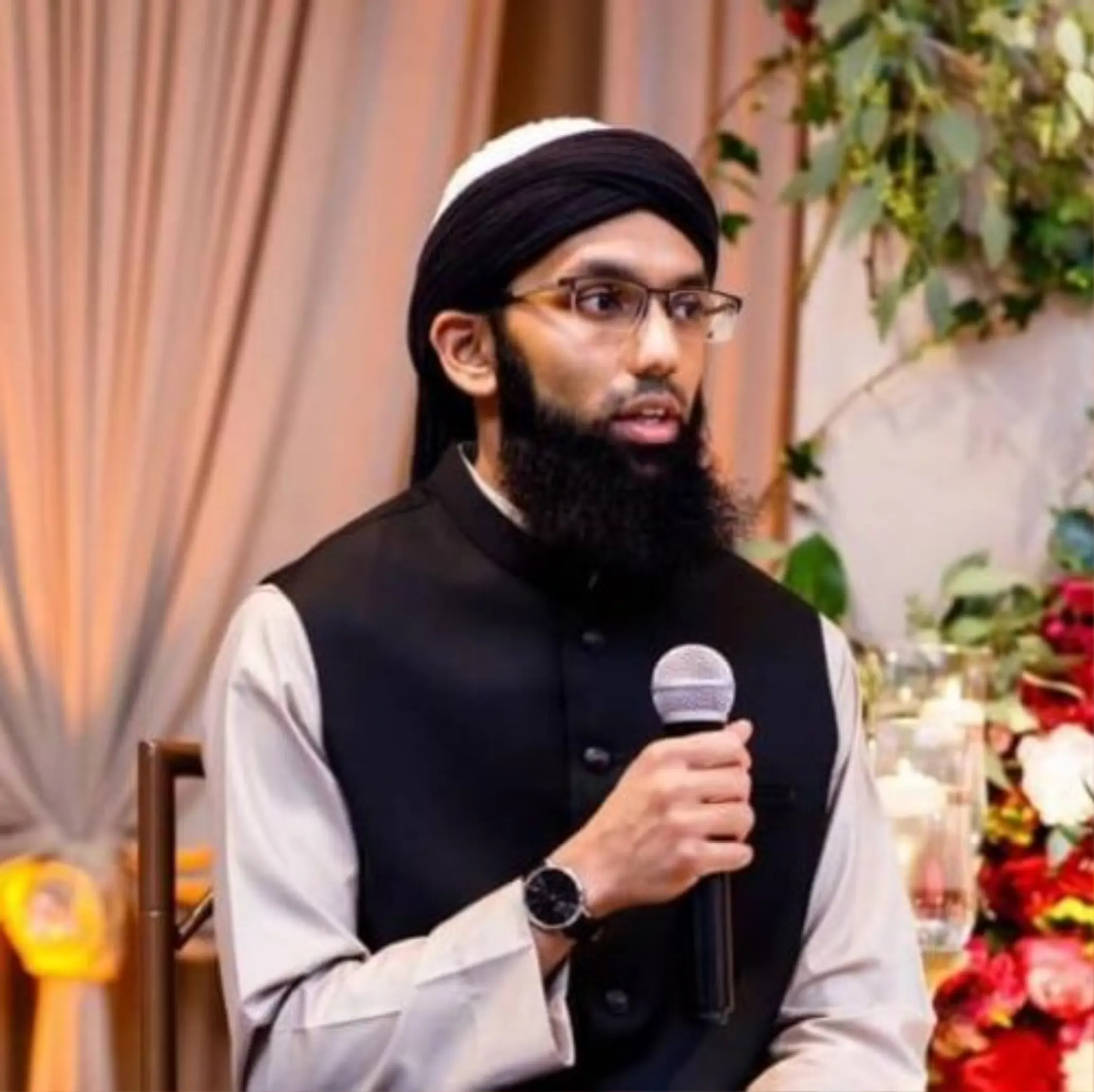 Mufti Zeshan Ahmed
Religious Consultant
Mufti Zeshan Ahmed was born and raised in Springfield, OH. After moving to Chicago in his early teens, he enrolled at the Institute of Islamic Education (Elgin, IL) to memorize the Quran. Upon successful completion of his memorization in 2011, his desire for higher Islamic education led him to enroll in and successfully complete the Alim course at the same institute. In 2017, Mufti Zeshan decided to further his education by specializing in the field of issuing legal verdicts (iftaa) at Darul Iftaa Chicago under the tutelage of Mufti Abrar Mirza (may Allah protect him).
Mufti Zeshan currently serves as the resident scholar at Masjid Uthman (Lombard, IL). He continues to pursue his Islamic education through specializing in the various modes of Quran recitation and serving as the assistant Mufti at Darul Iftaa Chicago. In addition, he is also currently persuing his secular studies at a local college. He currently lives in Lombard, IL with his wife and children.
Available for: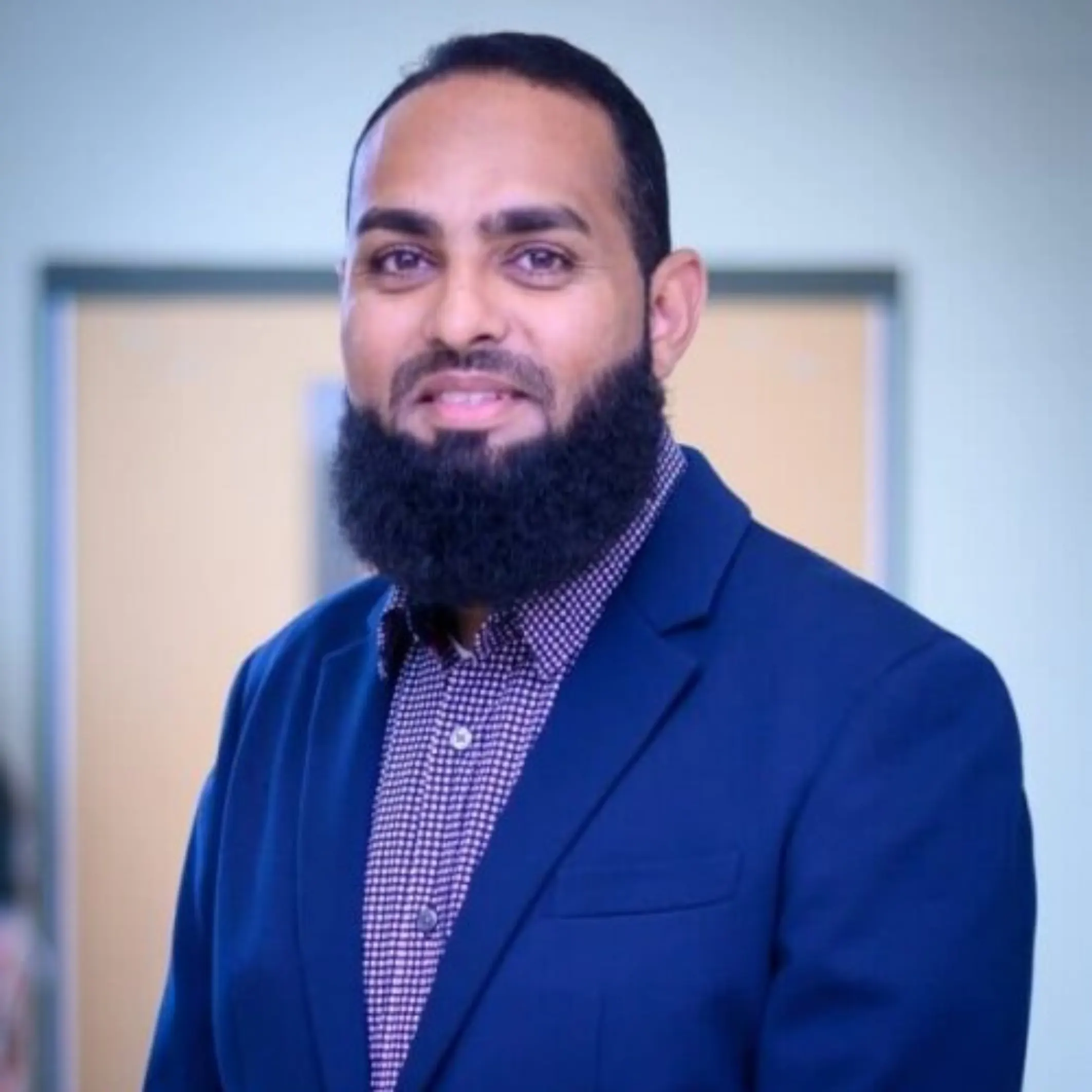 Imam Azhar Subedar
Religious Consultant
Imam Azhar Subedar was born and raised in Canada. He graduated from his 10-year studies of Islam in the U.K. As a Religious Scholar with a Master's in Islamic Sciences and Arabic Literature, his vision is to address the current needs of the Muslim community by bringing relevancy to the Holy text while confronting the social issues of today's world from a moral perspective.
Imam Azhar is the founder of the Quran Trek®️ app. The first-of-its-kind practical Quranic spiritual coaching program in the world, helping you explore the foundation and tools for spiritual and material well-being. He has been serving the needs of Muslim communities across the United States of America since 2002. In the last two decades, he has conducted thousands of Pastoral Counseling sessions for the community members he serves and beyond. He is well-versed in finding solutions for people and helping them move beyond their problems by making spiritual progress.
Available for: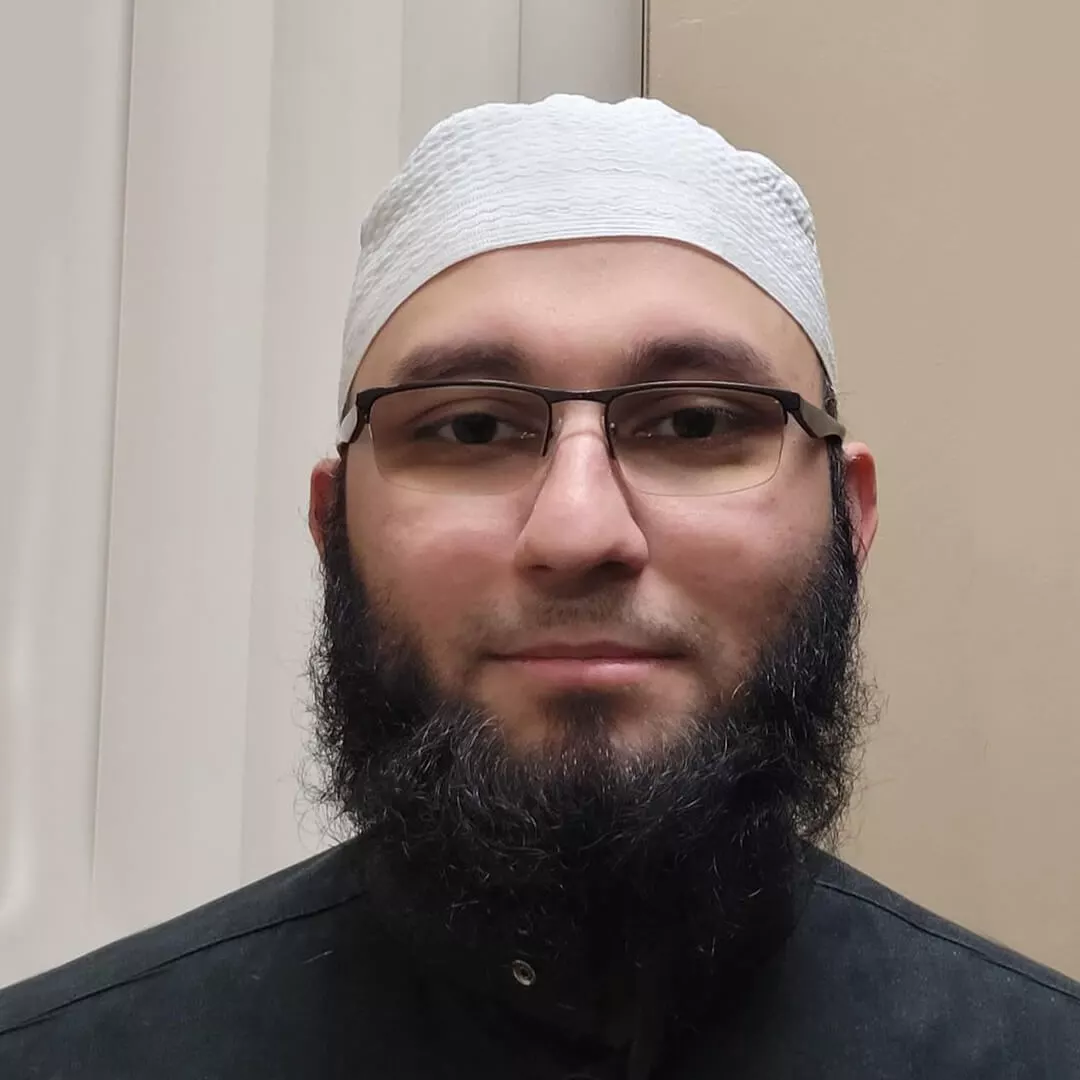 Shaykh Hamza Wardak
Coach
Shaykh Hamza was born in Ottawa, Canada and raised in Toronto. He completed his Degree in Islamic studies at the Islamic University of Azaadville (Dar ul Uloom Azaadville) in South Africa after completing two years locally. He then went on complete he is Bachelors in Social Work at at Ryerson University and is currently a Registered Social Worker, counseling Muslims in his local community and in the greater Toronto area. He also currently serves as the lead Imam and Principal at Masjid Al Jannah in Toronto as well as Youth Coordinator and Teacher.
When it comes to coaching, Shaykh Hamza focuses uses a solution-focused approach and provides marital coaching in accordance to Dr. John Gottman's methodology. He currently lives in Toronto with his wife and 3 kids Alhamdulillah.
Available for:
The duration of standard sessions is 50 minutes long. Fees are due during the time of booking and will be collected through our online booking system. Ihsan Coaching offers a sliding fee scale to individuals and couples who may be facing financial difficulties. If a sliding fee is needed, please contact us before booking your appointment to ensure we have available funds.
Individual coaching session – $99 USD
Couples coaching session – $125 USD
Premarital coaching (5 sessions) – $500 USD
Religious consultation session – $125 USD
Packages:
Four individual coaching sessions – $350 USD
Four couples coaching sessions – $400 USD