We offer a modern, solution-focused coaching approach to help you overcome life's struggles. Our online platform is a simpler way to access the support you need anytime, anywhere you need it.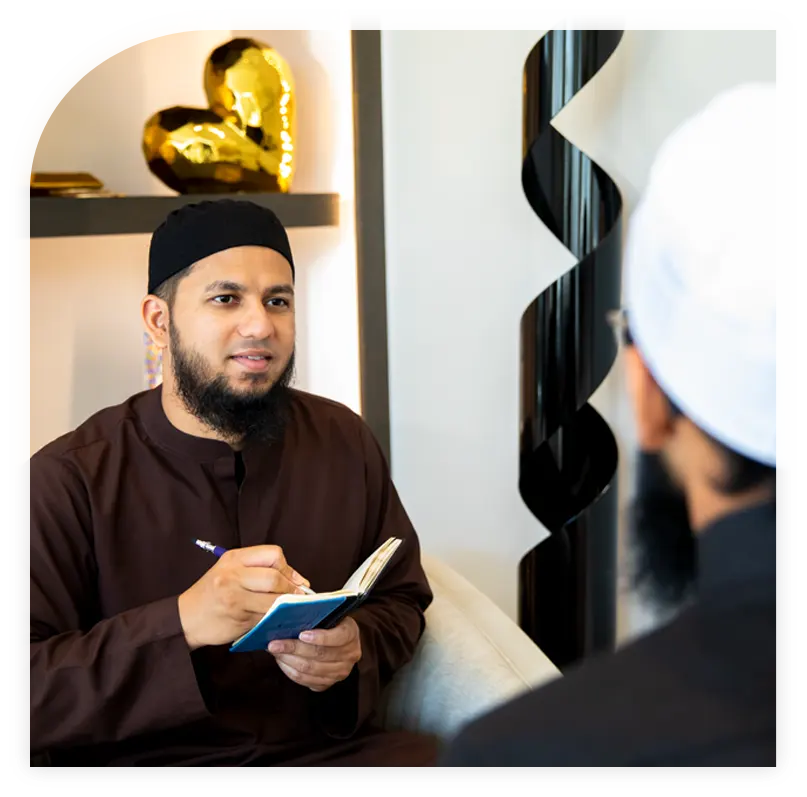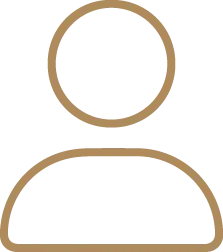 Individual Coaching
One-on-one coaching to help build self-confidence, improve relationships, support careers, manage anxiety, and achieve your personal goals.
Learn More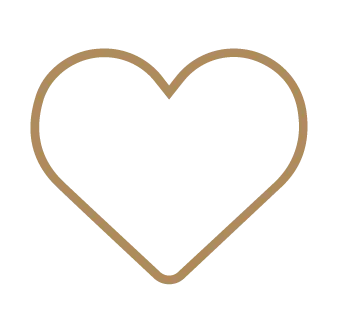 Marital Coaching
By understanding your partner better, the easier it'll be to find solutions to conflicts. Learn strategies to communicate and resolve conflicts more effectively.
Learn More

Premarital Coaching
Assess your compatibility and get a better understanding of what constitutes an ideal Islamic marriage.
Learn More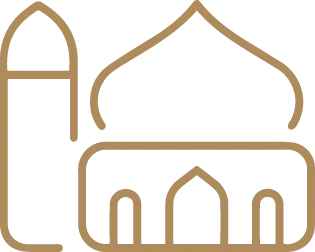 Religious Consultation
Designed for either individuals or couples, speak directly to Islamic scholars about any faith-based concerns that may be troubling you.
Learn More
Coaching through the
lens of culture
Being fully open and transparent with a coach or therapist is the only way to find the root of your problems. But that takes trust and an understanding of your situation in the context of your background and culture – which can be especially hard to find for Muslims growing up in the West.
Ihsan Coaching fills the gap within our Islamic communities, providing access to licensed therapists that truly understand your background and unique perspective. Fully remote and accessible nationwide, our culturally competent and religiously-informed coaching staff offers individual coaching, premarital coaching, marital coaching, and religious consultations through an Islamic lens, respecting the unique juxtaposition of your culture and current situation.
Coaching is another form of support for people that feel stuck in life, but don't have a clinical illness. And Unlike traditional therapy, coaching is a more direct, goal-oriented approach to mental health that goes beyond the emotional resolution of past pain or trauma. Our licensed therapists serve as coaches to help you understand your current life experiences and belief systems. By laying the groundwork of where you are now and where you want to be, we can get you feeling you again, faster. Modern Coaching
Action and goal-oriented
Forward looking
Tailored one-on-one approach

Traditional Therapy
Analytical and introspective
Slow-paced and long-term
Focus more on the past to
resolve current challenges
Trusted throughout local communities
Marriage is God's civilizational sunnah and from the great gifts given to humankind and an obligation for able Muslims. Amongst the great challenges that our Muslim community is facing in America is the facilitation of marriage and in particular healthy marriages. Ihsan coaching's earnest and contextualized approach towards marital coaching is critical in our time given the predicament we find ourselves in. Ihsan's multi dimensional approach includes modern tools and resources, but most importantly is rooted in Islamic values and presented a spiritual dimension towards marital coaching, something missing in our time. We ask Allah to open doors for Farhan and his team, and benefit the ummah by them.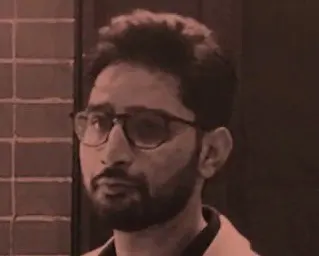 Shaykh Umair Haseeb
Director of Religious Affairs at Taleef
Ihsan Coaching fills a much needed void in Muslim communities. As an Imam, I have personally worked Ihsan Coaching and also have recommended many congregants to use them for help with their marriage, anxiety, and depression. I have seen nothing but positive results Alhamdulillah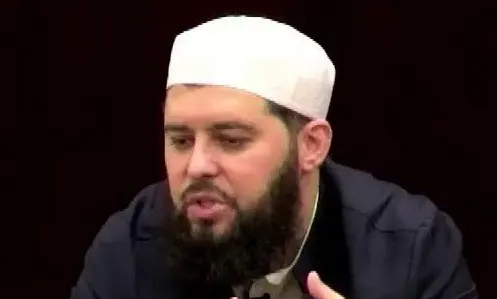 Shaykh Ilir Aliji
Imam at Masjid Albani and Instructor at Islamic Institute of Texas
In a time where members of our communities are increasingly facing mental health issues, marital disputes etc, it is imperative to have services which cater to their needs. Alhamdulillah, it is a breath of fresh air that Br. Farhan and his team at Ihsan Coaching have been doing just that. They have stepped up to provide a needed platform for Muslims facing these realistic issues. Their coaches provide a balance of both the Islamic as well as secular perspectives when dealing with their clients. Alhamdulillah, our community has also established a partnership with Ihsan Coaching, so that our members also benefit from their services. I hope many others realize that there is someone to talk to when needing help. Please do not be silent and reach out to them! I highly recommend their organization. May Allah continue to grant them success and the ability to help others.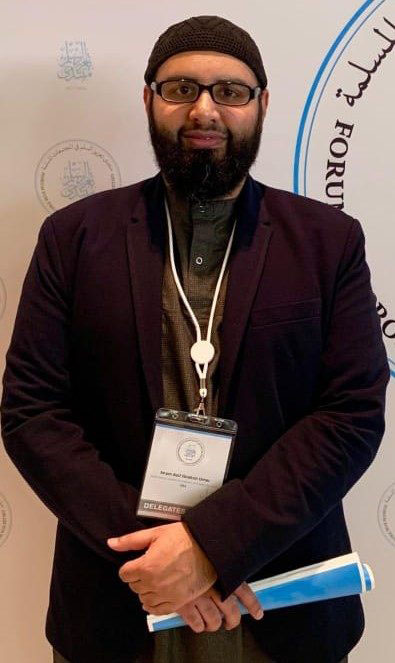 Mufti Asif Umer
Imam at Islamic Foundation of Greater St. Louis
Frequently asked
questions



What is Coaching?

Coaching is a solution-focused goal oriented way to help clients improve their relationships, careers, and day-to-day lives. It helps identify obstacles in a person's life and help them find solutions to their problems.




What makes Ihsan Coaching different?

All of our coaches are trained therapists and have worked in a therapeutic environment for many years. Majority of them are licensed to practice in the state they live in.

     




What's the difference between coaching and therapy?

At Ihsan Coaching, we offer coaching to cater to your specific needs. Coaching is a direct, goal-oriented approach for those feeling stuck in life without clinical illness, focusing on moving forward. Our licensed therapists, also serving as coaches, help you understand your current experiences and beliefs, expediting your journey to feeling your best. Traditional therapy, on the other hand, is analytical and introspective, delving into the past to resolve present challenges. Choose the approach that suits your personal growth goals best.

   




How much does each coaching session cost?

This depends on the type of service being provided and the amount of sessions. We are very transparent about our pricing and this can be seen when booking an appointment.




Do you take insurance?

In order to meet the demands of clients worldwide, we do not accept insurance, which can sometimes serve as a barrier to treatment. This way we are able to provide better care and do more for our clients.




What services do you provide?

 We provide individual, premarital, marital and religious coaching.

    

- Individual coaching offers personalized one-on-one online coaching sessions to help you uncover solutions to a myriad of problems, allowing you to more clearly define and achieve your goals. We can help you build self-confidence, improve relationships, or even provide support for your career.

- Premarital coaching services are made for individuals or couples considering a Nikah (marriage).

- Marital coaching focuses on helping you and your partner truly understand one another, how to effectively communicate, and resolving conflicts in a way you're both comfortable with. We also offer pre- and post-divorce coaching.

- Our religious coaching services are a simpler way to connect and speak directly with an Islamic scholar about any situation you'd like to discuss




How does coaching work?

For those familiar with therapy, it is very similar without the stigmatization of having to be labelled. It is a collaborative effort between the coach and the client, the goal being to build the relationships and making the client feeling as comfortable as possible. Some clients are ready to start working and are very open, while some maybe hesitant. Our coaches understand that it is never easy opening up to a complete stranger and will never force you to reveal something you don't want to. It is normal to feel nervous and resistant at times. Over time, clients learn to trust the person they are working with and tend to open up. This allows for the "real work" to be accomplished. Everything that is said in the session is confidential.




How does booking with Ihsan Coaching work?

We understand the hassle of trying to book an appointment. It can be very frustrating going back and forth with a receptionist trying to find a time that works. That is why we have made the process easier for everyone. Potential clients can choose how many sessions they would like and who they would like to work with. They will also be able to choose the time and date best for them. This avoids all the hassle of having to go back and forth and trying to find the most convenient time for them.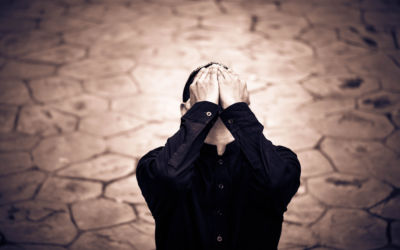 There are no cultural or religious barriers when it comes to mental health issues. Muslims all across the world face the same difficulties when it comes to maintaining their health. Muslims have a diverse history and life experiences. Each person has different...
read more