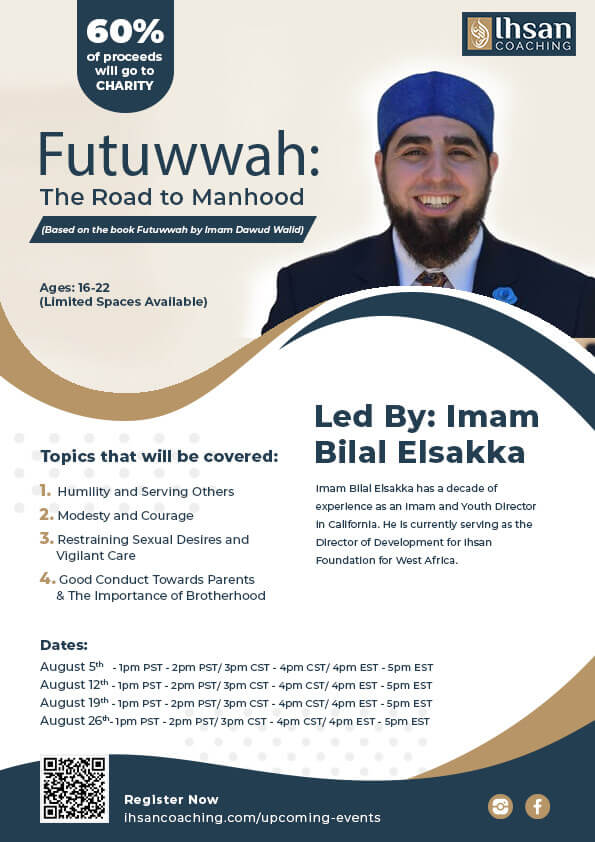 *60% of proceeds will go to charity.
Futuwwah: The Road to Manhood
(Based on the book Futuwwah by Imam Dawud Walid)
Start Date: Saturday August 5, 2023
Saturdays (Aug 5th, Aug 12th, Aug 19th, Aug 26th)
Pacific Standard Time: 1 PM PST – 2 PM PST
Central Standard Time: 3 PM CST – 4 PM CST
Eastern Standard Time: 4 PM EST – 5 PM EST
Ages: 16-22 (Limited Spaces Available)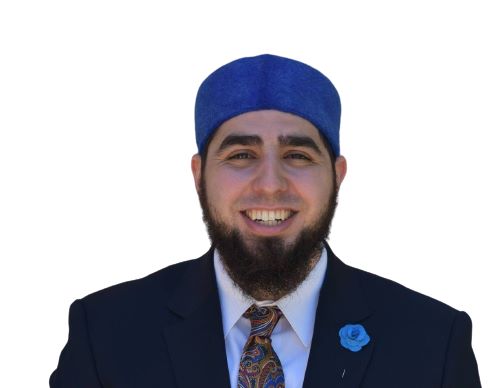 Certified Master Life Coach
Imam Bilal Elsakka was born and raised in California, and has a decade of experience working with American Muslim youth and as an Imam. He studied Communication Studies at San Jose State University, Islamic Studies at California Islamic University, and is a Certified Master Life Coach. He is currently serving as the Director of Development for Ihsan Foundation for West Africa and Director of Youth Programs for REDA: Refugee Enrichment and Development Association.